If I wasn't running HDYTech, I'd do it for free. I'm in it because I love sharing my knowledge. I am an Owner at How Do You Tech. We focus on WordPress Design, WordPress Support, and Digital Courses on Digital Skills & WordPress
I stand by my belief that anyone can blog and everyone should run a personal blog.

See mine at maryjob.wordpress.com
When I was introduced to WordPress (a content management system) I suddenly felt at home, combining my love of tech, design, research, and writing into one box.
This made me an efficient troubleshooter and the go-to person for any tech challenge you are facing right now.
So why should you work with me?
I listen!
Think of me as your personal assistant, I will not force-feed you with my views and ideas about your project but I will listen to your needs and wants and guide you into getting the best possible solution tailored just for you.
I am passionate!
Oh yes, I am head over heels in love with WordPress, Open Source & the Internet.
I am efficient at my job!
I am constantly learning and improving my skills, I am better today than yesterday. I get satisfaction in being able to observe client needs and identify their digital problems, and ways to solve them.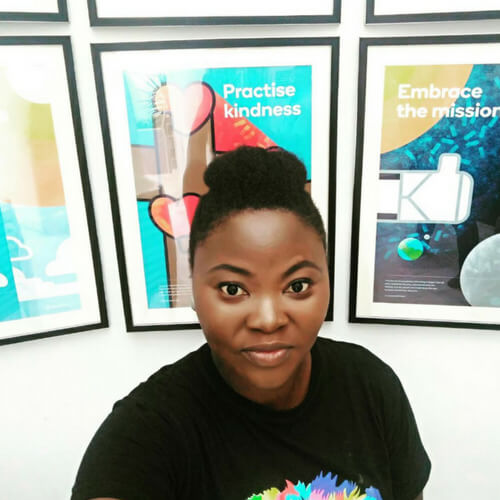 When I share, I feel accomplished helping people leverage technology within their reach to turn profit and or empower self.

Mary Job
I am available!
I will not work with you one time and disappear into thin air, I am always here, either by phone call, text message, or email, and I will always respond to your inquiries for support. My preferred mode of communication however is via email.