If I wasn't running a ed-tech business, I'd do it for free.  I'm in it because I love it. I am a Writer & Founder at How Do You Tech. We document correct results to 'how do you' questions in Tech! I also mentor at Uwani Hub; a foundation for teaching women and girls to use computer technologies to empower themselves. I stand by my belief that anyone can blog and everyone should.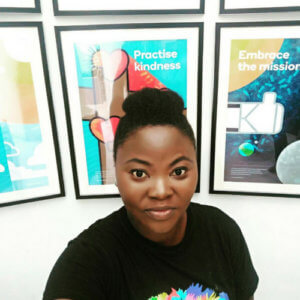 When I was introduced to WordPress (a content management system) I suddenly felt at home, combining my love of tech, design, research and writing into one box.
This makes me a great personal tech consultant. 
When I work, I feel accomplished helping people bring their business to life in the digital world.
Why Work With Me?
I listen
Think of me as your personal assistant, i will not force feed you with my views and ideas about your project but i will listen to your needs and wants and guide you into getting the best possible solution tailored just for you.
I am passionate
Oh yes, i am head over heels in love with what i do, before now i would always say i was roaming on the world wide web, not knowing where i fitted in. Now i do, being able to turn my hobby into a full time job is the best thing that has happened to me career wise.
I am good at my job
I am constantly learning and improving at my skills, i am better today than yesterday. I get satisfaction in being able to solve my clients digital problems, building a relationship with them and guiding them on the best digital pathways there are.
I am available
I will not work on your project and disappear into thin air, i am here always, either by phone call, text message or email, i will always respond to your inquiries for support.
What do my clients have to say? Click here.
***
Need Personal/Professional IT Guidance?