Be rest assured I use a front end testimonial form. You are reading what my clients have to say in their own words, unedited. Worked with me before? Want to add yours? Please click here.
Great service
Mary provided an excellent service for our company, building and maintaining our website. I recommend her services.
Adama Luca
Time waits for No one!
The IT world is a different ball game entirely. I always consider its processes at the levels somewhat confusing because of it wideness in contents and logic e.g online marketing vis a vis WWW. It's not just to develop a website, but how do you sell to the world wide web? How do you make it know to the numerous eyes that peeps into the window every minute of the day searching, analysing and making judgement of what is viewed constantly? The answer lies in just this simply question, "How do you tech?". The brains behind this question are one of the best minds bringing to you a simplyfied way to manage your website and improving on it. They aspire to being the best for you so as to get you started and moving because as its been said, " Time waits for no one". Their analytical processing is unique, timing is right, and job deliverable is ranked high. Kudos Team to a job well done!
Churchill Sellers
Excellent Support bSyst
Our website was developed by Mary Job and she did an amazing job. From taking our comments and working to get us functional to being extra patient with our concerns and questions.
On days when I'd forget my login details she's always available to help. Her customer services are topnotch. Also, she provides great support even after your project is completed.
Opeyemi Bakre
Excellent
Great People you are
Excellent and quality mentorship I did and still do enjoy!
I'm glad you came my time at a time I needed you most.
Thanks a ton!!!
Kalu, Chinazor Vivian
Interconnect
How Do You Tech Provides Professional Service
How Do You Tech provides a very professional service that more than meets our needs as a web service provider. Mary herself leads her team, and she is very forthright and dedicated to her customers achieving satisfaction. My company and my team are glad to have found her and her services!
Adedayo Adeniyi
Jibi Technologies Ltd
Impressive Experience
I once had a difficult situation of implementing a code on WordPress for traffic analysis. This Entrepreneurial lady came through for me as I didn't have to use the code. She introduced me to an open source code which is working perfect making my weekly/monthly report easy. Kudos to her and her team at How Do You Tech (HDYT).
Dew Crown
TalkActive Intermedia Concept
One of the best
Mary Job is very good at what she does. Her WordPress training was easy to understand and very enlightening. I would recommend her to anyone without hesitation.
Oluwasegunfunmi Folaranmi
Original Expertise Lies Within Her
Every now and then someone comes into the sphere of our lives and business that changes how we are productive and how well we are able to get the tools to better serve our customers. Mary Job has been that person for us. She is the one we reach out to when we need the right knowledge or tools to help resolve a WordPress problem. I highly recommend her for her expertise and ease of working with team members.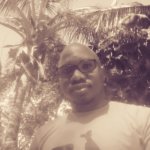 Daniel Onoriode Daniel
She is talented and responsive
Mary's combination of talents, design and technological, are not easy to come by. My site looks great and functions well. She responds quickly and generously to all my requests, teaching and encouraging as she goes. I highly recommend her services.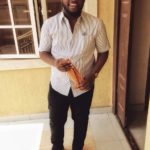 Adediran Ade